On My Way Pre-K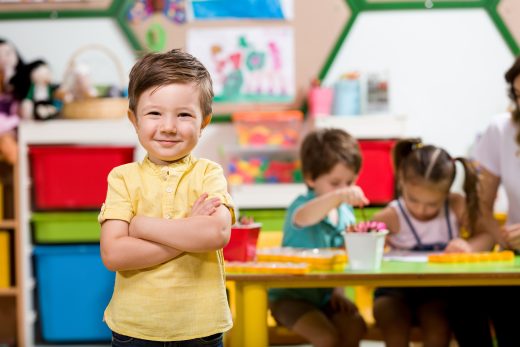 On My Way Pre-K awards grants to 4 year olds from low-income families so that they may have access to a high-quality pre-K program the year before they begin kindergarten. Families who receive a grant may use the grant at any approved On My Way Pre-K program.
The program is flexible and is built around the needs of families, offering options for full-day or partial-day programs.
Evidence has shown that children who participate in pre-kindergarten education programming are significantly better prepared in the areas of school readiness, language and literacy skills than peers who do not attend a pre-kindergarten education program.
If your child will be age four by August 1st and your family meets program requirements, you can apply for Indiana's On My Way Pre-K program.
Schedule an Appointment
Virtual and telephone appointments are available to applicants meeting certain criteria. Please review the criteria before scheduling an appointment.
Locations
We serve Lake and La Porte counties. Geminus On My Way Pre-K office locations include:
Lake County

8400 Louisiana St.,
Merrillville, IN 46410

La Porte County

301 East 8th St.,
Michigan City, IN 46360
Geminus On My Way Pre-K Direct Line

Geminus On My Way Pre-K Toll Free Line

Geminus On My Way Pre-K email